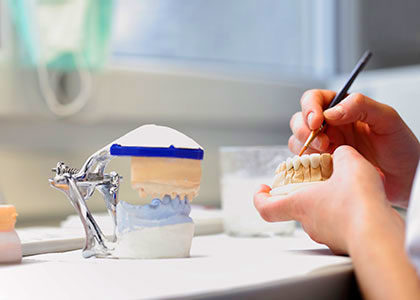 Latest Treatments and Denture Services
Toronto Denture Centre is a leading denture clinic in the GTA, offering a full range of denture services in English, Portuguese, and Spanish. Our services include full dentures, partial dentures, immediate dentures implant retained dentures, repairs and relines, custom dental mouth guards & sports mouth guards.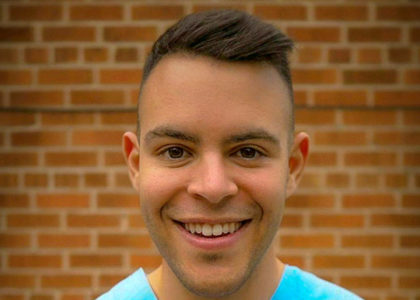 Qualified Professional Denturist
You are in good hands at Toronto Denture Centre! Andre DosSantos is an expert in his field determined to stay up to date with the latest denture procedures, techniques, and quality products. Andre tailors treatments to suit every patient and he looks forward to guiding you through a custom treatment plan just for you to help you get the results you've been hoping for.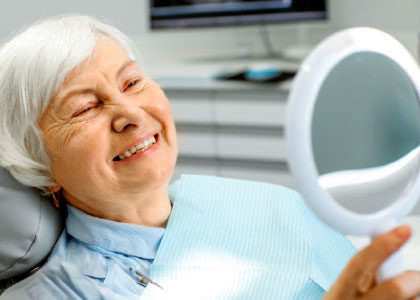 The Denture Specialist
Trust us to design the best treatment for you. Andre and his team are committed to finding the perfect denture solution for your specific needs. From precisely crafted permanent dentures, immediate dentures, full dentures, partial dentures, implants overdentures, and other denture services, you'll know you're getting the best care possible.
Book a Free Consultation
Let's talk about restoring your smile and helping you eat with confidence.
We offer a full range of high-quality denture services
Our denturist offers cost-effective solutions
Patients come to see us for a variety of reasons. In many cases, they're self-conscious of missing teeth and they want to get their smile back. But this isn't just a cosmetic fix. Dentures can actually help maintain the shape and form of the mouth by supporting the structures around the cheeks and lips. Other patients come to us looking for dentures that will help them eat certain foods so they can maintain a healthy diet with all of their favourite foods. We also meet with patients with rotted roots or damaged teeth who are looking for a solution to their oral pain and health issues. But one thing's for sure: the right dentures can make a world of difference! No matter why you come see us, we'll help you find a safe and cost-effective solution.
Gallery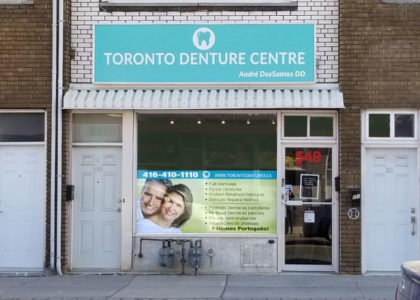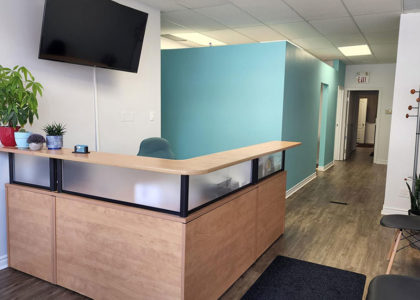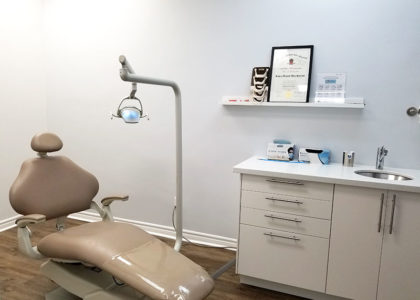 What our patients say

I was referred to take my mother to meet with Andre at his clinic. Andre is very knowledgeable and adds the personal touch, being professional. He goes over and beyond to take care of his patients – Andre kept his clinic open on a Saturday afternoon after business hours to meet with my mother. He walked us through the process with a thorough assessment and further attended to fix the issue by keeping his clinic open for us until late evening on a Saturday. I'm so grateful for his kindness to help my mother. I would highly recommend anyone to visit Andre. He is professional, caring, and a phone call away. Thank you, Andre.

Andre Dos Santos, the Denturist at Toronto Denture Center, did a wonderful job with my father's partial dentures. My father is 96 years of age and Andre was very attentive and patient with him. My father is very happy with both the fit and his new smile. I would highly recommend Toronto Denture Center.
549 Rogers Rd.
Toronto , ON
Mon to Fri 10am - 6pm
Evenings & Sat by appointment
Sun closed